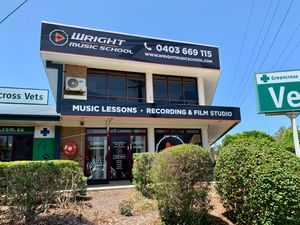 Welcome to one of the most fun & exciting places to learn music on the Gold Coast!
The Wright Music School is a modern teaching, recording and filming facility that specialise in private one on one DRUM, GUITAR, PIANO, BASS and VOCAL lessons as well as film/production, located in Nerang.
All of our lessons are in spacious, clean & air conditioned rooms, with our drum lessons conducted on 2 real drum kits and our Piano lessons on a real upright Piano. 
Our teachers are young, experienced, energetic and enthusiastic and we welcome students of all ages beginner to advanced!
Our school has a film and recording studio that we also give full access to our students, so outside of normal lesson content, our students are also encouraged to learn & complete songs to film for our YouTube channel (videos and link below).
 We are open every day and teach all instruments 7 days a week! ✨
Any questions or enquiries please submit the form below and we will respond as soon as we can!
*photos above are from our end of year concerts last year - these performances are not compulsory but highly encouraged 🤘🏻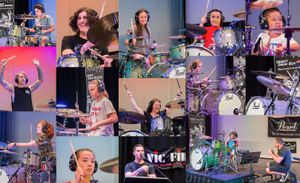 Student Videos
Below are some of our recent student videos. We encourage our students to film at least one cover video each year in our studio to be featured on the Wright Music School YouTube channel. These videos are also not compulsory either and are only filmed when the student is comfortable and ready. A great learning experience and builds confidence and motivation! ✊🏻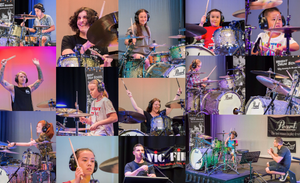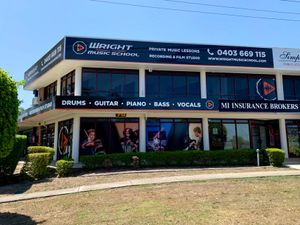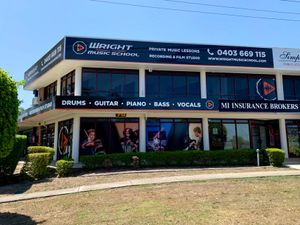 Google Reviews
★★★★★ 
"My daughters get piano and guitar lessons here and they love it! The school has such a great vibe and the end of year concerts they put on are so fun and professional too. Very happy with this place and would recommend to anyone"
- Jon Owen
 ★★★★★
"My kids having been going here for 6 months and they're doing so well with their teachers (Ben - guitar; Trevor - drums) and they love it. The school has such a fresh, modern and enthusiastic approach. Having the opportunity to work up a piece for a recording session is a wonderful experience for the students too."  
- Maretta Mann
★★★★★ 
"Fantastic school! My Teacher Trevor is inspirational, professional and great at his job! The studio is modern, comfortable, spacious and very clean! Well done! Highly recommended to anyone wanting great tuition and to further their musical journey!"
-Ben Makin